Mar 18, 2020 (Last updated Jun 25, 2020) by Hannah Sunderani
30+ Easy Pantry Recipes
Hi guys! By popular request I am sharing 30+ Easy Vegan Pantry Recipes. So that you can cook easy pantry meals during coronavirus while you're at home social distancing.
I know the feeling of opening your pantry and thinking, "what can I make with this!?" And with so much on our minds right now I'm here to take out all the thinking. Take pleasure in these simple pantry recipes so you can cook for breakfast, snack time and dinner stress-free.
In fact, there is LOTS we can create with simple pantry items to make delicious and healthful meals. And likely, you already have the ingredients for many of these recipes. If not, feel free to substitute for what you do have.
All-in-all, these recipes have you covered from breakfast to snack time and dessert. In addition, I've also included a section at the end for making your own vegan milks at home. Worry less about losing precious pantry space with tetra-packs of almond milk and oat milk. It's super easy to make almond and oat milk at home, and bonus – it tastes way better!
Now, let's get started so you can begin cooking these recipes with your loved ones during this down time. Stay positive, calm, and well fed.
Easy Vegan Pantry Recipes: What to cook for breakfast, snack time and dinner
Breakfast
2.

Vegan Banana Pancakes

(if you don't have banana, sub with apple sauce or canned pumpkin)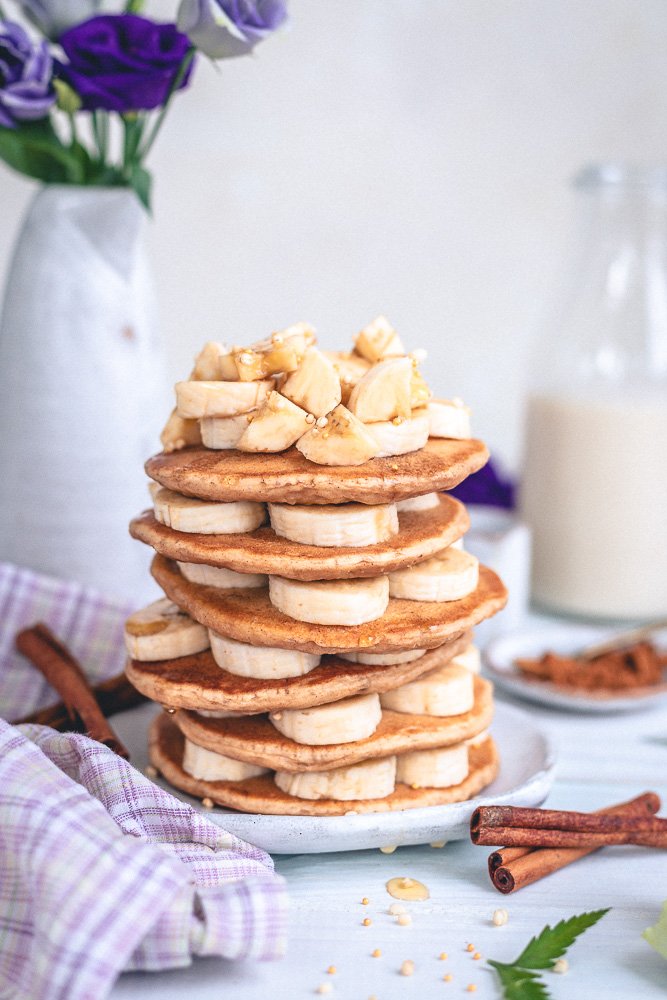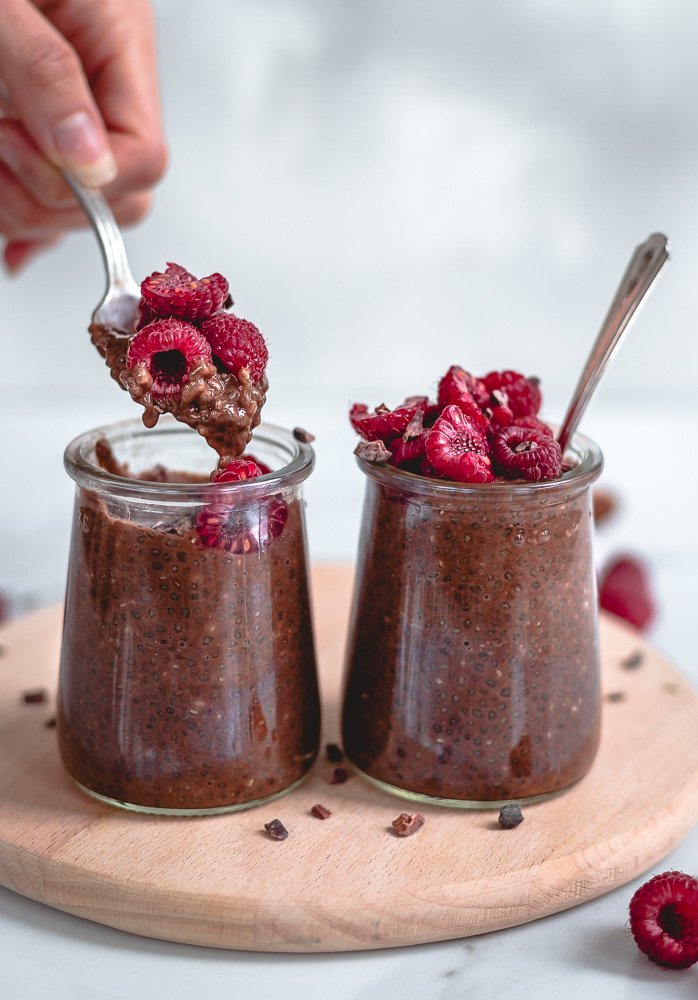 6. Red Berry and Barley Porridge (sub berries with whatever fruit you have – fresh or frozen)



Snacks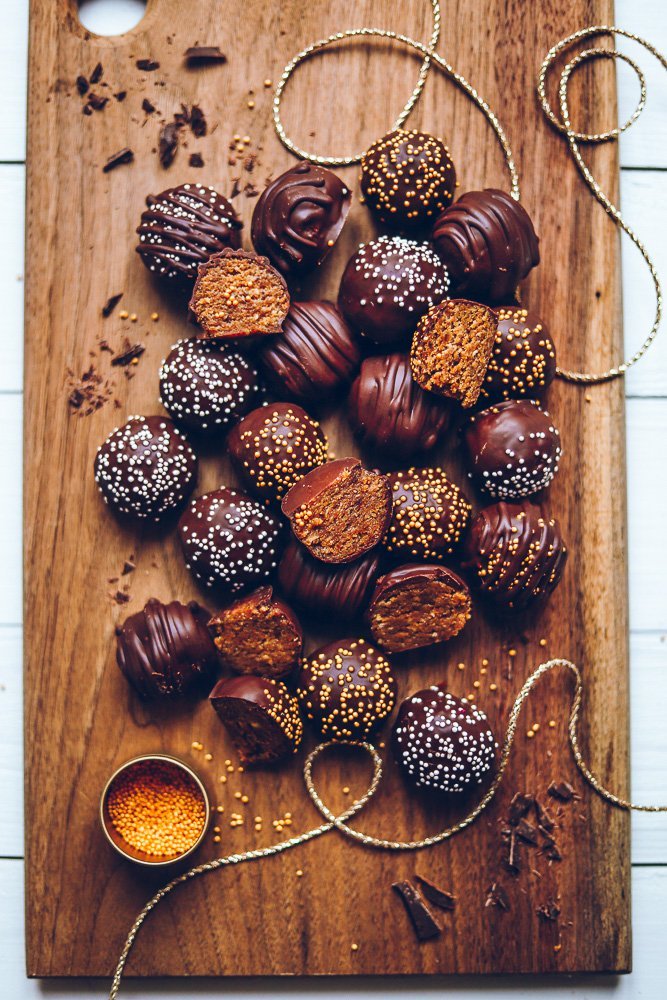 Dinner





Vegan Milks
Conclusion
As you can see, there is lots we can make with pantry items. And likely you already have lots of these ingredients in your pantry and fridge! I hope you found this post useful for finding new pantry recipes that are quick, easy, healthy and vegan.
Time to scope out what's in your kitchen and get cooking together! Certainly, I always find food a great way of coming together, especially when things are feeling so uncertain. We can all connect and find joy through food.
I hope you enjoy these recipes as much as we do. And, if you do make this recipe please let me know in the comments below what you think! I love hearing from you. And of course, tag me on Instagram with the hashtag #twospoons. Nothing makes me happier than to see your recreations. Wishing you health and happiness. <3